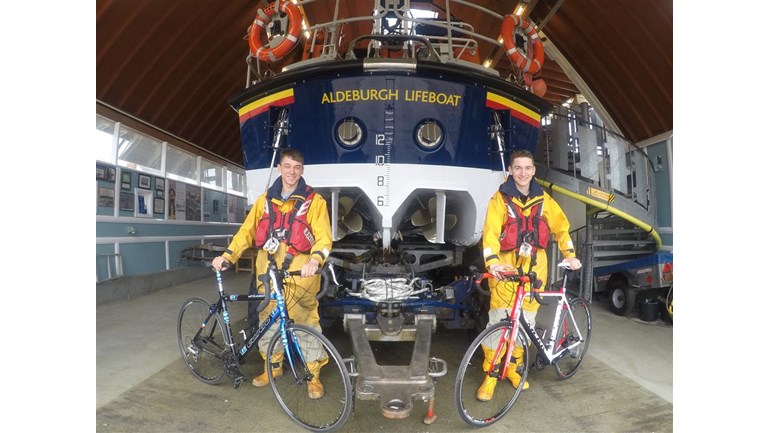 Luke and Alex have decided to take part in the 120 mile cycle ride from London Fields to Dunwich to raise money for the RNLI, a charity very close to their hearts, as they are both Aldeburgh Lifeboat crew.
What is the Dunwich Dynamo? It is a 120 mile bike ride from London Fields to Dunwich, starting on Saturday 8th July at 8pm, until they reach Dunwich on the Sunday.  However, as they are doing the 120 miles, they thought they might as well finish it off and get back to Aldeburgh! So in total a distance of approximately 132 miles.
Why are they raising money for a charity they give up their time for? Luke and Alex both said 'The RNLI is such an amazing charity and it is a pleasure to volunteer for them. They give us first class amazing training to help them save lives at sea, but we wanted to give back more than just our time'.
https://www.justgiving.com/fundraising/lukeandalex4rnli